Most of my astrophotography is done at my observatory at the Riverside Astronomical Society's observing site in Landers, California. The observatory's roof rolls off to the north side.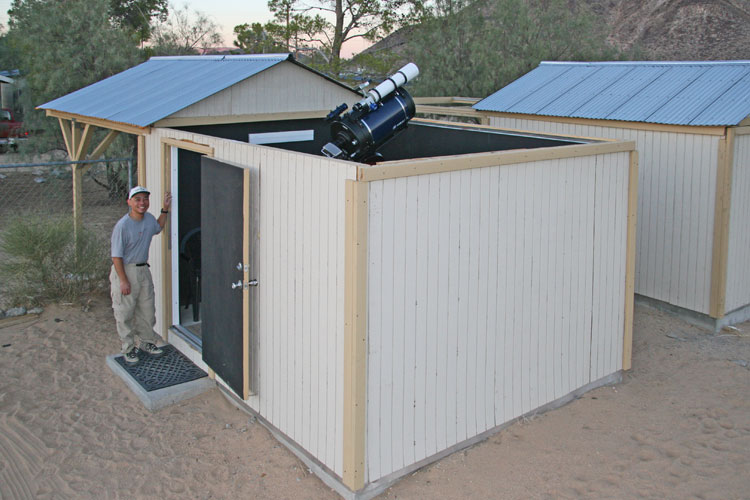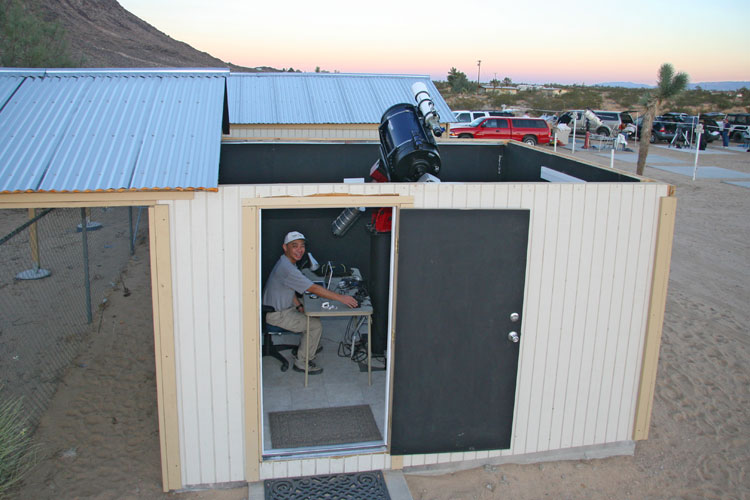 The observatory houses a Paramount ME attached to a 48-inch metal pier. The base of the pier is bolted to a massive concrete footing which is isolated from the rest of the observatory floor. A Meade 14-inch LX200R telescope is attached to the Paramount ME with a Homeyer cradle. A Vixen 102-ED refractor is attached to the LX200R with a Losmandy dovetail plate and rings. I use ST-10XME and STL-11000M CCD cameras. I use TheSky6 for telescope control and CCDSoft for camera control and image reduction with Ron Wodaski's DeBloomer plug-in. Further processing is done with Ray Gralak's Sigma program, Registar, and Photoshop CS2.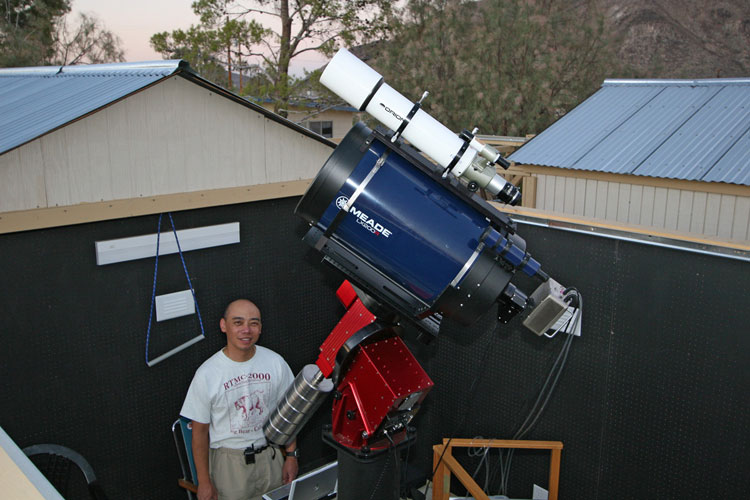 Next to the observatory is a warm room containing a desktop computer and bed. The desktop computer is connected to a laptop computer in the observatory via an Ethernet cable. This setup allows me to control the laptop using the desktop computer, while also allowing me to use the laptop to control the telescope mount and camera directly. I use direct laptop control when taking flats during twilight, and also when I have to refocus the 14-inch telescope by moving the primary mirror which has to be done after changing cameras. The exterior of the warm room is almost identical in construction to the observatory, with a roll-off roof, allowing it to be converted to use as an observatory in the future. The walls contain fiberglas insulation, while the roof has fiberglas insulation up against the metal sheets with a ceiling made of two-inch styrofoam insulation.